IdealRatings® is the most trusted provider of accurate, and timely, Islamic Finance information. Our Shariah screening, purification, fund and index management services identify and manage Shariah compliant equities, funds and Sukuk globally.
Most Islamic index providers, and financial institutions in 12 countries rely on IdealRatings to create and manage their Islamic products.
---
---
How can we help?
If your investment company has capital that is managed according to Shari'ah, or is planning on launching Shariah compliant funds, you've come to the right place!
IdealRatings has a compliance management and Shariah screening service that is approved by most renowned Shariah scholars and that could help you from the fund raising stage to the day to day management processes of your investment.
You can rely on the service to execute your own board's rule books, Islamic law has slightly different implementations that IdealRatings built a powerful rule engine to support.
The service will generate all the monthly, quarterly and bi annual compliance and purification reports required by your investors and compliance officers, and will enable you to invest in your choice of 40,000+ equities in 100+ countries and in the currency of your choice while automatically calculating your gains and benchmarking your performance against almost any of the conventional or Islamic Indexes.
Is Al Marai Hybrid Perpetual Sukuk Compliant?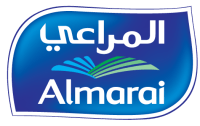 Do you know if Al Marai Hybrid Perpetual Sukuk is Compliant?
Click here for the answers
---
Islamic Investor on iPhone

---
Islamic Investor on Android